ABOUT
N M MARBLES
N M Marbles is one among India's leading marble manufacturer and exporter located in the National Capital of India and various part of Rajasthan. The company offers a comprehensive range of marbles with fine finishes and exclusive designs to meet client's needs.
The marble Industry is among some of the world's pristine industries that are not only rich in tradition but culture as well. With the veritable vision of adding more milestones to this legacy, N M Marbles step in as the complete chain of mining, processing, wholesaling, & retailing to provide a wide range of quality marbles to the clients. Some of the edge benefits offered by India's largest marble manufacturer are given as follows
Wide assortment of benchmarked services
On-time delivery of multiple consignments
Fruitful business relationship with clients
Transparency in operational excellence
Adherence to industry-defined safety norm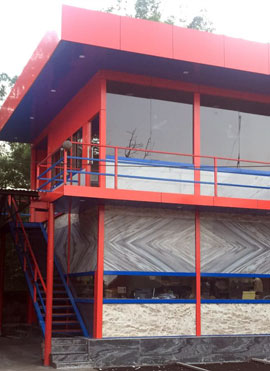 OUR COMPANY
N M Marbles is successfully delivering the largest volumes of quality marbles to our global clientele by utilizing advanced technologies and innovations. It's the real essence that enables the company to introduce itself as the world's finest manufacturer and exporter of the purest form of marbles.
We bring in best machinery from the corners of the world to ensure top-notch quality.